Dream Dial
Dream Dial was an interactive story recording and playback kiosk, in the shape of a retro touchtone phone, that I designed for the Portland Winter Light Festival 2020. The idea was to share your dreams — be they hopes for your future, actual sleeping dreams, or something in between.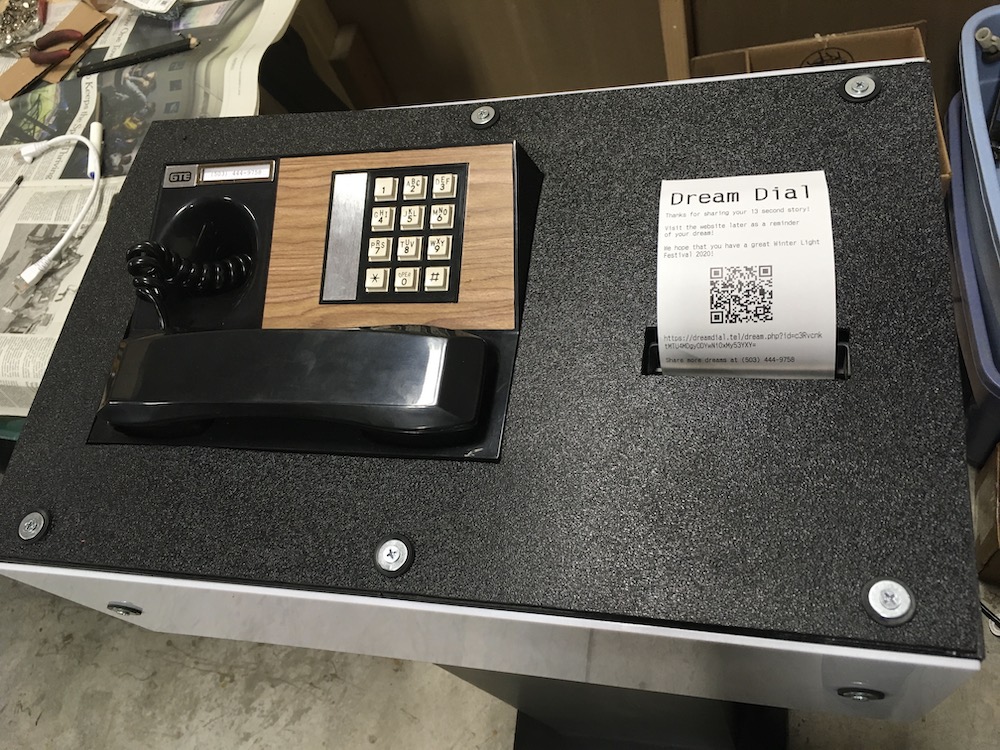 I built it from the casing and audio internals of a vintage executive desk phone, a Raspberry Pi with custom firmware, addressable RGB LEDs, dimensional lumber, an old Epson POS receipt printer, and ABS and acrylic plastics.
In the lead-up to the event, a phone number was made public which allowed participants to call in and leave stories by voicemail, which were then preloaded onto the kiosk before the event. Participants received an acknowledgement text message after leaving their story.
After leaving a story at the event, participants would receive a printout of a "receipt" detailing their story length and a custom URL at dreamdial.tel which would eventually contain the audio of their story.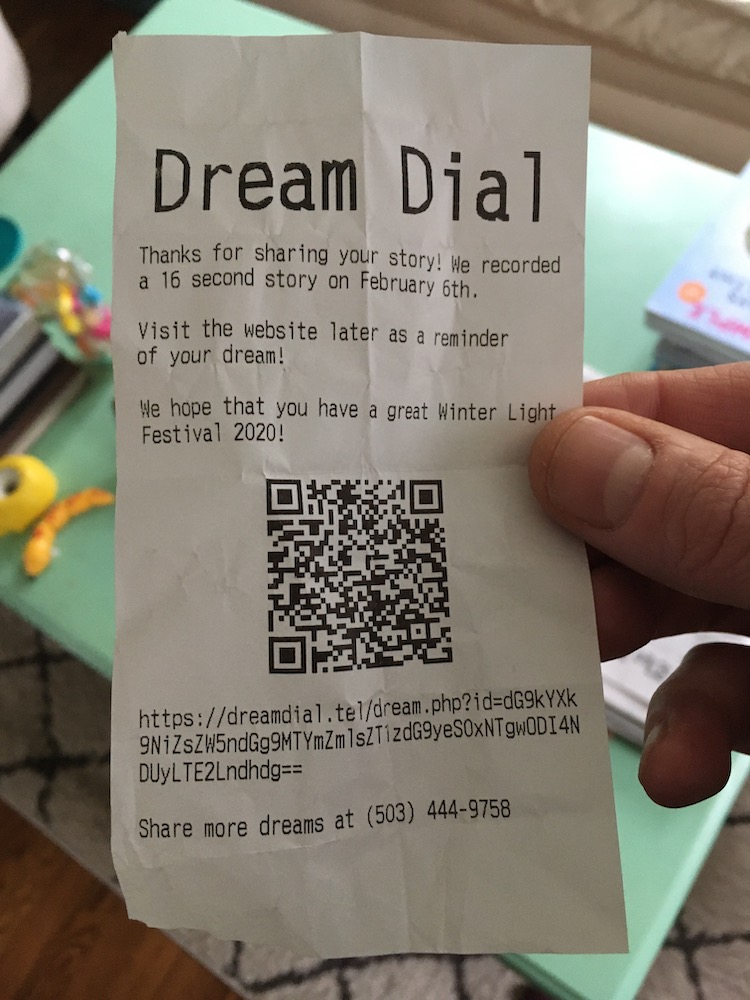 This operated completely offline and encoded the time, date, and length of the story in the URL created on-site, and a web backend interpreted the URL when viewed to relay this information ahead of the actual story being uploaded.
Unfortunately, rumblings of COVID-19 were already on the horizon during the event in February 2020. I shelved plans to publish the stories as we all dealt with the initial lockdown and its aftermath. Maybe someday I'll get back to it!