Retrocomputing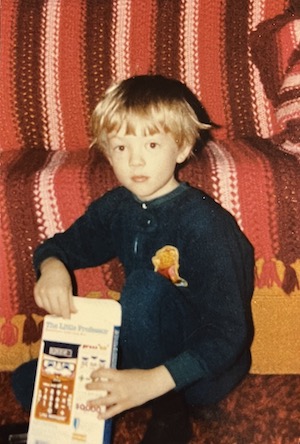 At the start of the pandemic, I acquired a 386 luggable which kicked off a latent interest in computing systems of the 1970s and 80s. I've since acquired way too many old computers, which I am in the process of restoring, using and learning from, and playing with. Hopefully someday I can figure out a space to show them off and let others play.
TI-99/4A (1981) - 2x, one in box
Commodore 64 (1982) - in box
TRS-80 Color Computer 2 (1983) - in box
TRS-80 Model 100 & 102 (1983 & 1986) - one in leather slipcase
Commodore 128 (1985) - in box with 1571 floppy in box
Mac Plus (1986) - 2x, one in padded carrying case
DB Spectrum+ (India's ZX Spectrum+, 1988) - in box, loan from Sam Grover
LCD-386 (Dolch PAC clone, 1989) - in canvas carrying case
And a few bridge machines to help connect the decades:
Power Macintosh 9500 (1995) - with internal Zip & external SCSI drives
AMD Athlon custom PC build (since 1998) - FreeBSD 13, 5.25" & 3.5" floppies, CD & DVD burners
Various PowerPC and Intel Mac laptops (2005-2013)
I've got a few interesting historic calculators, too, including an HP-15C and a TI-85, as well as a couple Atari 2600 VCS consoles in various states of restoration.